Professor Profile - Leo Guinan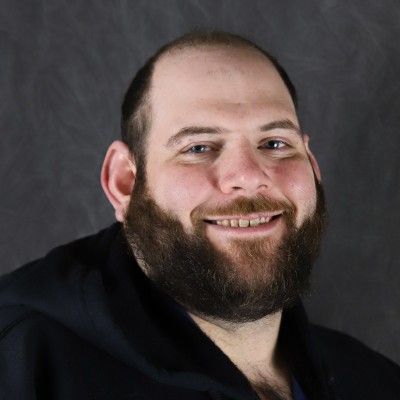 The goal of this page is to outline the things I'm currently working on.
Besides Build In Public University, I've got a number of products and projects, where I'm practicing the ideas I'm sharing through the University. My goal is to put these ideas through as much testing as possible as I share them.
I make no guarantees that everything I say will be right, but I will guarantee that they are as right as they can be at the time I say them. I'm a big believer that our knowledge of things that are "right" and "best" are fleeting concepts at best, so this page will be updated with projects as they come and go, because nothing lives forever. This page attempts to outline, as best as possible, my "current" state.
The Newsletter:
This newsletter is where I share what I build in detail. I share the insights I have, the tech I'm using, and everything else that I'm thinking. If you want the nuts and bolts, in the trenches thinking, this newsletter is for you. I send it out approximately once a fortnight, but sometimes more often and occasionally less often. My goal is to get to the point where I can launch a new product every week and I share everything I'm doing en route to that goal. 3 months in and just launched product 1. We'll see how long it takes to get #2 out the door.
The Products:
Social Media Gardens is my flagship product. I wanted to create a place that people could use to create a place online that they were proud of, while insulating them from some of the chaos that they experience online. Social Media Gardens is a place of peace, a place of relaxation, and a place of beauty. Check out the sample profile here.
Feather CRM - Update- Feather CRM has been retired and is being replaced with Social Media Gardens
The goal of Feather is to reimagine the ways we think about building relationships online. I broke down our online relationships to first principles and started building from there. The app isn't currently working as I'm in the process of rebuilding it because a service I was using ended up being shut down, but it should be back up shortly.
Who Should I Unfollow? is the first microsaas I developed as part of the SaaS Factory. It's also tied closely to the rebuild of Feather and I'm using the new infrastructure to run this app. Took about 3 months from idea to release, but it is officially live as of this week and is now generating revenue. It's purpose is singular: identify the dormant accounts you follow on Twitter and unfollow them. I realized that one of my weaknesses in building Feather was that I needed to work on my marketing, communication, and outlining the value propositions that I offer with my products. So I wanted to focus on figuring out those pieces, but instead of focusing on a large futuristic vision, I can focus on very small, targeted products.
This isn't exactly a product, because it isn't set up to generate revenue yet. But it was my entry for the Twitter Developer Challenge and is officially live, as I needed to submit it today. The goal of this bot is to enable creators to easily register their content and make it discoverable by their Twitter followers.  I think I at least stand a shot at winning the Content Discovery category, but if not, I have some ideas to use it in conjunction with everything else I'm doing. That's one of the key tenets: when you think of the ways that everything you do can provide various insights, you're able to see how even products that don't work can be quite valuable. But early indications are that people are interested in this bot, so we'll see where it goes!
Again, not really a product, as it's free, but this is something I put together that would up being morphed into Build In Public University. I tapped into the ideas that make me unique and shared prompts that reflected the questions I asked myself. So I shared those prompts and my answers to them as ways for people to think about their own Build In Public journies.
The Media
Podcast
How To Scale Yourself - On this podcast, I explore ways that people can scale themselves in today's world. I interview people who are actively scaling themselves in various ways and have some solo episodes where I share what I'm thinking about in terms of scale. There's also an associated blog.
YouTube Channels
Build In Public University - this is the shared YouTube channel for the university, but it's just me for now, sharing what I'm doing and thinking. Will probably cross-post videos between this channel and my How To Scale Yourself channel.
How To Scale Yourself - this is the YouTube version of my podcast. Limited episodes available there for now, but will be adding to it!
Writing
In addition to the newsletter, I blog elsewhere. I don't always duplicate my writing in different places, so if you want to explore what I've written, you can go down different rabbit holes.
How To Scale Yourself - This is the blog associated with the podcast. Eventually, I'll probably include transcripts of the episodes as well, but with limited bandwidth, it's not going to happen immediately. But I write about things I think about in regards to scaling yourself online.
Build In Public University  - This blog. Anything related to the thought process of building Build In Public University in public. And will feature other writers as the university grows.
Medium - Medium is where I started writing online. I don't do a ton of writing on there anymore, but I do have a publication for Build In Public University where I cross post my articles for this blog and occasionally write other things on there. It's a good place to see some of my earlier writing, ideas, etc. And realize how bad they were. But it's cool, because writing that stuff badly at first is the way I was able to get better. Still have a long way to go, but writing is the best way to practice writing!
Other
Hitchhiker's Guide To The Future - A planned book, yes, but also so much more. It's going to be writing, a podcast, a game, an art gallery, and probably a lot more. This is where I'm going to explore what the future will look like and help people find the future they want to live in!
Affiliate Links
This section contains affiliate links to products I use and believe in.
First up, the most important thing: my caffeine fix. Bottomless is a really cool subscription coffee service that sends you a scale and then sends you coffee when you need it. The coffee I've gotten so far has been great and I dig the tech tie in with the wifi scale. Cheaper than hitting the coffee shop every day and better coffee.
I use Buzzsprout to host my podcasts. It's easy to set up, they give you easy ways to get listed in all the major directories, and it's reasonably priced. I haven't used others, so I can't tell you how it compares directly, but it does everything I need it to do!
I have started using Carrd to build out landing pages. It's super easy to create pages that look great, I can wire them up with ConvertKit forms, and it's so cheap! $19/year for 10 sites is a great deal.
I use ConvertKit to manage my email lists. I'm a big believer in their mission and appreciate the way Nathan Barry, the founder and CEO, really respects his employees and creators. I have my toolkit email sequence automated through there and have started adding in the users from my apps as well, so I can easily send out emails as needed. I don't send out many marketing emails, but when I do, this makes it super easy. And the automation helps a lot and is easy to use.
This is the analytics platform I use on all of my sites. It's privacy focused and allows me different ways to track user behavior on my site that helps me understand the usage of my site without tracking their behavior all over the internet and sharing it with big tech companies that use it to influence behaviors. Super easy to use and I love the mission behind it.
I use Hypefury for my Twitter account management. I don't pay any attention to the suggested tweets because I have no issues writing my own and in fact, prefer it. But I do like a few of the features a lot. First of all, the scheduling. It's easy to use and allows me to schedule quickly and easily. I also like to auto retweets after 18 hours. I have quite a few international followers and I get a bunch of engagement on tweets after they get retweeted. I don't know how well the thread ender works, with a CTA that prompts the user to retweet and follow, but it's there on threads and I leave it. But the one feature that has been really helpful is the autoplug, which allows you to set up things that will be added to tweets that start to do well. I've got it set up to respond to anything I post that gets over 5 likes (which comes out to 22% of my tweets at the moment). They also provide metrics around clicks, views, and other things for the autoplugs and you can set multiple ones. I've got three different ones going for the toolkit, my newsletter, and my podcast.
This is what I use to record my podcast audio and video now. It records both sides locally and then combines them for you. It's a great way to ensure better quality recordings and was pretty easy to setup and use.
I'm a curator on Startupy and I love what they are doing. I think the future is going to be focused a lot on human curation of information and Startupy is currently doing that. It's a community of awesome people doing awesome things and I highly recommend you check it out and join us!